Pinterest adalah sebuah website social media yang baru saja bertapak didunia internet pada Mac 2010. Pinterest masih belum lagi dibuka kepada orang ramai, masih didalam status "open beta". Jika anda nak join, anda perlu "request invitation". Walaupun begitu, Pinterest adalah salah satu "fastest growing social services in the world."
is a Virtual Pinboard.
Pinterest lets you organize and share all the beautiful things you find on the web. People use pinboards to plan their weddings, decorate their homes, and organize their favorite recipes.
Pinterest is a pinboard-style social photo sharing website that allows users to create and manage theme-based image collections such as events, interests, hobbies, and more. Users can browse other pinboards for inspiration, 're-pin' images to their own collections and/or 'like' photos. Pinterest's mission is to "connect everyone in the world through the 'things' they find interesting" via a global platform of inspiration and idea sharing. Pinterest allows its users to share 'pins' on both Twitter and Facebook, which allows users to share and interact with a broad community. – Wikipedia
Ini infographic tentang Pinteres, anda boleh lihat web Linkedin pun kalah dengan Pinterest :p
Klik pada gambar ni kalau nak zoom
Source: rbmofatlanta.com via Kelly on Pinterest
Info tambahan :
50% of Pinterest users have children
Almost 70% of Pinterest users are female
97% of Pinterest's Facebook fans are women!
28% of users are between the ages of 35-44
The site has grown from 10 million total visits to 17 million since start of 2012.
Pinterest receives over 1 million visitors each day!
It is the 24th most popular website in the US
28.1% of users have an annual household income of $100k.
Hebat kan? Macam-macam anda boleh share di Pinterest..
Jom try guna Pinterest.
————————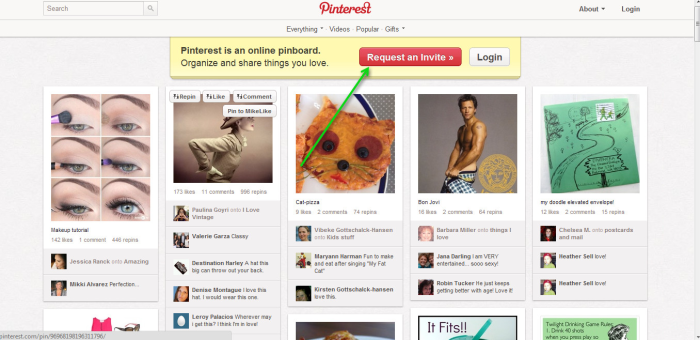 Pertama sekali, masuk ke laman web www.Pinterest.com dan klik pada "Request an invite" dan masukkan email anda. Tunggu je la sampai Pinterest hantar email invitation pada anda ye?
Selepas anda dapat invitation, terus register. Dan anda boleh mulakan dengan create board. Board ni maksudnya Album kita. Klik je button "Add" yang ada diatas tu.
Kemudian klik pada "Create a Board".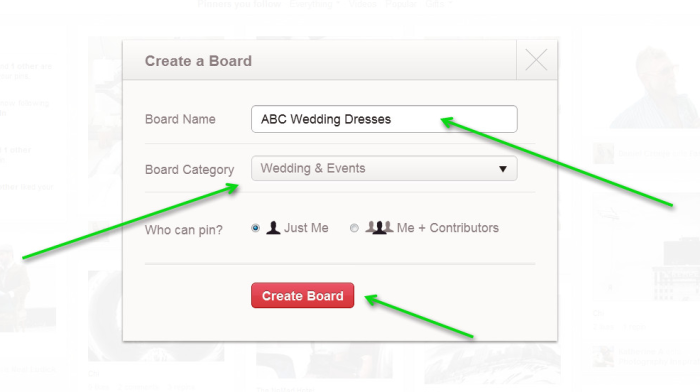 Masukkan nama Board, pilih kategori dan klik pada "Create Board".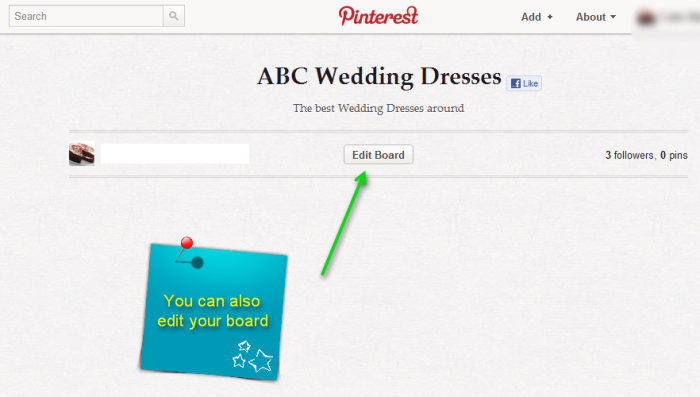 Sekarang anda dah ada 1 board, klik pada "Edit Board" kalau anda nak rename, tukar kategori atau delete board.
Untuk profile pula, anda boleh tukar dibahagian setting untuk tukar password, tambah info dan bla..bla..bla..

Ok, sekarang anda boleh tambah pin baru. Pin bermaksud memasukkan/upload gambar atau video kedalam profile Pinterest anda. Klik pada "Add".
Anda boleh memilih sama ada upload photo, atau lebih mudah lagi, anda cuma perlu copy URL laman web gambar yang nak dishare, Kemudian klik pada "Add a Pin".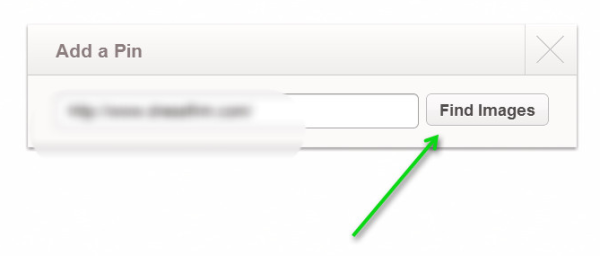 Masukkan URL laman web dan klik saja pada "Find images".
Tadaaa!! Secara automaik, gambar yang ada didalam laman web tadi akan terpapar, anda cuma perlu klik "Next" atau "Prev" untuk memilih gambar. Masukkan description, pilih board dan klik "Pin it".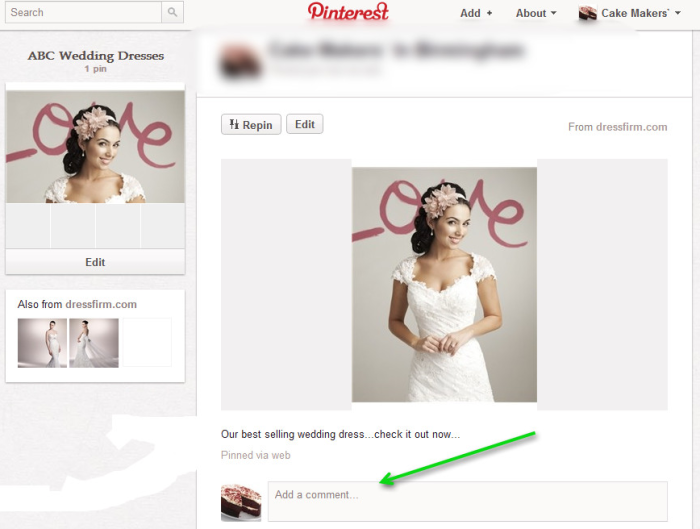 Siap 1 pin. User lain boleh meninggalkan komen pada pin anda, boleh share di facebook/twitter. Pin anda juga boleh di repin, bermaksud user lain boleh post semula pin anda di board mereka.
Didalam Pinterest, anda boleh follow, dan boleh difollow. Sama konsep seperti twitter
Kalau anda dah ada profile Pinterest, followlah saya!
————————
Jadi, anda dah faham tentang Pinterest? Dah tahu cara nak menggunakannya? So joinlah cepat..boleh naikkan traffic blog pada yang ada blog gambar, boleh share artwork anda, boleh promosikan produk anda..
Psst.. kalau nak invitation, tinggalkan email anda diruangan komen.
Incoming search terms:
apa itu pinterest
raya pinterest
maksud pinterest
cara download movie guna pinterest
macam mana nak guna pinterest
Pinterest tu apa