Here's 12 free ways to learn design,  This infographic by Creative Market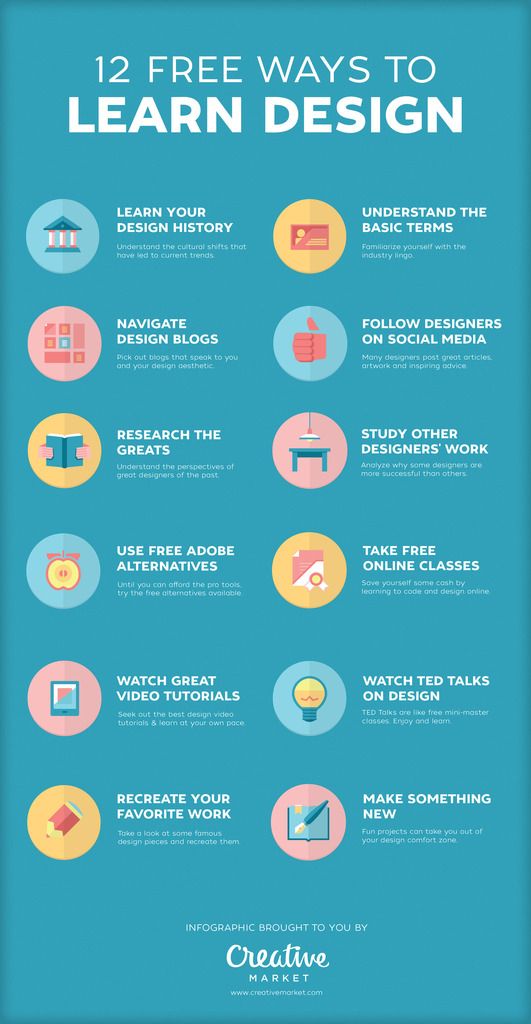 Sparkle! Shine! Be noticed! Attract customers! That's what you want for your product or service.  But how do you attain that?
Great graphic design is the key! Graphic design that creates sparkle and pizzaz and magnetizes your target clients to you is what you are looking for.  When you begin to look for the right graphic designer, it can seem that there are way too many to choose from.  Most will have a graphic design portfolio on line.  This is the place to start.
What is it that sets one apart from another? How do you judge graphic design for yourself?  It's not an easy task, because it also involves personal taste, but here are some basic design elements that will help as you look at their portfolios.  [Read more…]

Adakah anda seorang designer? :grinnod:
kalau ya, mesti korang ada favorite website network/komuniti design.
jangan la kedekut nak kongsi dengan aku yek? :p