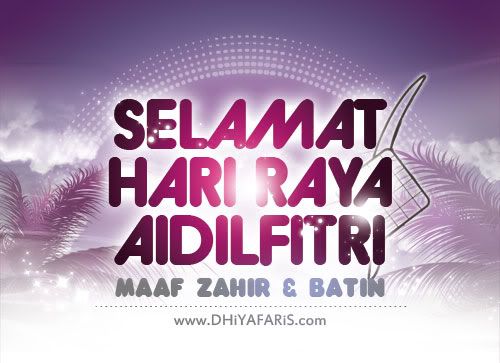 Selamat hari raya aidilfitri!
saya ingin meminta ampun jika ada silap dan salah yang berlaku antara kita semua.
semoga anda semua ceria di aidilfitri ini!
Incoming search terms:
kad raya design
kad raya aidilfitri design
kad hari raya aidilfitri
kad raya aidilfitri
salam aidilfitri vector
poskad hari raya aidilfitri
selamat hari raya vector
selamat hari raya aidilfitri vector
raya vector
aidilfitri vector
I would like to wish all muslims readers and everyone a
Selamat Hari Raya Aidilfitri. Maaf Zahir Dan Batin.
Celebrate safely and have fun with your beloved friends and family.
For the non-Muslims, do enjoy your holiday too.
Saya ingin menyusun sepuluh jari memohon maaf atas segala kesilapan dan  kesalahan yang

berlaku sama ada secara sedar atau pun tidak.